Momentum is the material difference
Bringing together design, sustainability and innovation for continuous transformation.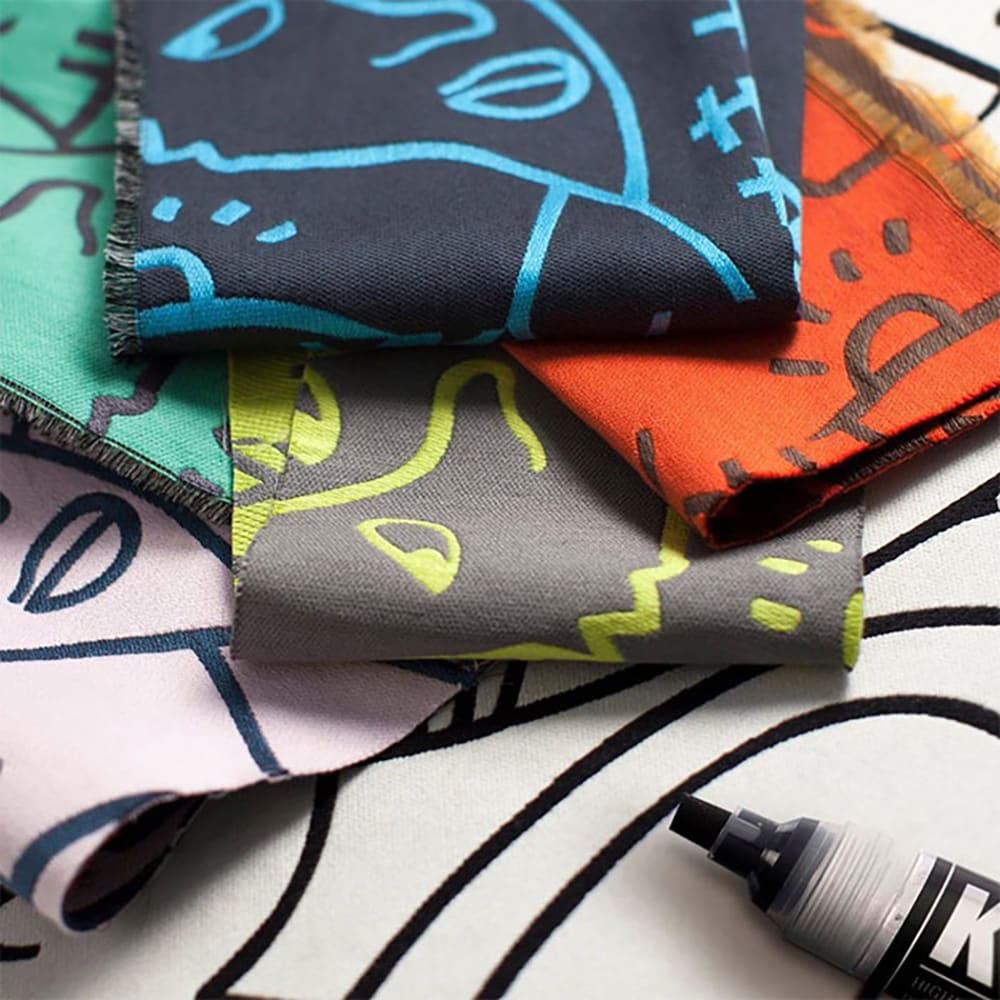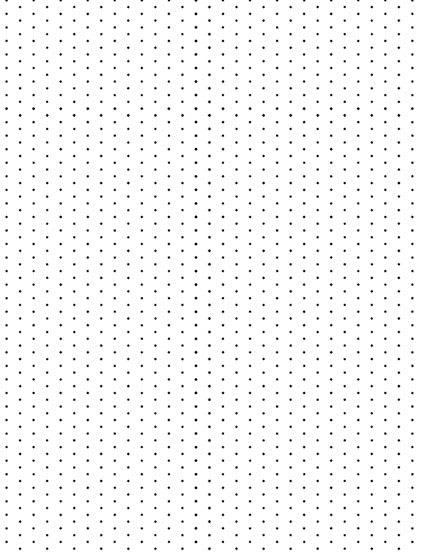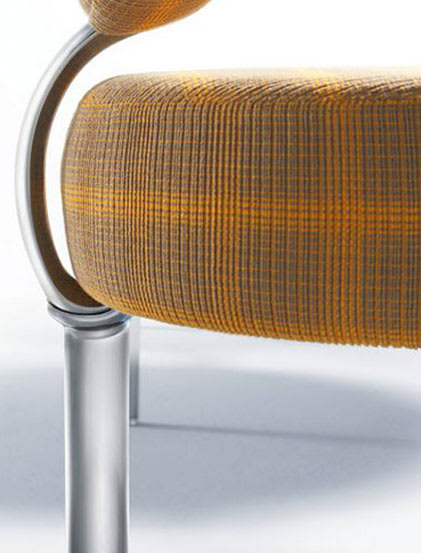 Momentum is how we get there
The law of motion is defined as inertia, acceleration and movement. That's us. That's Momentum. Even from our humble beginnings, our mission has always been grounded in honesty and quality, but our perpetual exploration and curiosity is the energy that moves us forward. When we roll up our sleeves and get to work, it's our desire for better that is the connective thread that allows us to deliver you the industry's most sustainable and innovative textiles and wallcoverings.
Momentum is the force that keeps us in constant, forward motion. And that's where we'll remain.
Past
Grounded in a strong foundation
Momentum, D.L. Couch, Eykon, and TRI-KES--four expert textile and wallcovering brands combined to form one unified powerhouse. As like-minded creators with shared core values and complementary strengths, we were able to see our evolution and how the puzzle pieces would fit together to create a bigger picture. And create an even bigger impact on the design community.

Using innovation to transform an industry
The powerful force of uniting together unlocked our ability to scale and deliver revolutionary advancements. With a circular approach of continuous innovation and setting new industry standards through high-performing products, we're committed to pushing ourselves and the boundaries of what we're able to achieve together.
Present
ESTABLISHING IDENTITY
THROUGH BALANCE & EXPERTISE
Momentum for the greater good
As today's largest supplier of textiles and wallcovering in commercial interiors, our mission is to bring together the industry's most sought after innovators, designers and brands to leave a lasting impact on the entire industry for years to come.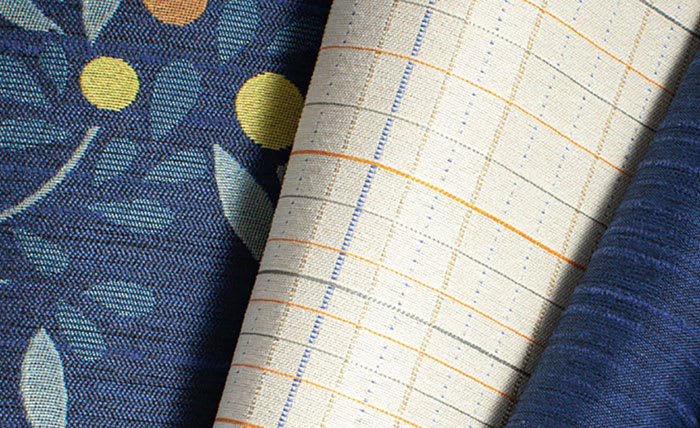 Carousel
Carousel
01

Innovation

Anticipation of the needs of the market have led us to pioneering countless industry-changing firsts in nearly every product category. Our award-winning contributions like Silica, Clean Vinyl and Naked Nylon have dramatically changed the standards and expectations of the commercial design community.

02

Sustainability

Reducing our environmental impact starts with renewable materials and sustainable components, but our edge is in our dedication to sustainable innovation. Our continuous commitment to product and process improvement is driven by our desire to make our mark on the design industry by not leaving one.

03

Service

There is a delicate balance between availability, lead times and budget and your clients are relying on your expertise to get the project done. So our philosophy on service is simple, customized, and solution-driven to get you the support you need when you need it and give you the confidence that you chose the right people to do business with.

04

Community

From turning discontinued fabric samples into quilted blankets to donating a percentage of our Silica profits to Common Thread for the Cure or planting over 7,300 trees to offset our carbon footprint—our contributions are felt in our very own community where we prioritize giving back every chance we can.
Future
MOMENTUM THAT WILL CARRY
US INTO THE FUTURE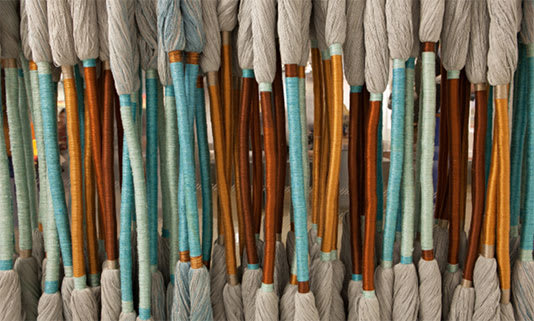 There's more to our story
Our pattern of success and innovation isn't close to finished. We've got plenty more to do, see and learn while we continue to deliver on our commitment to you. Our transformative nature and our quest for better will allow us to purposefully ebb, flow and grow with the design industry.
Momentum is the force that got us here. And it's also what will keep us going.
"We're always going to continue to look for the next first—we're not done innovating yet."
— Eddie Elizondo
Vice President of Operations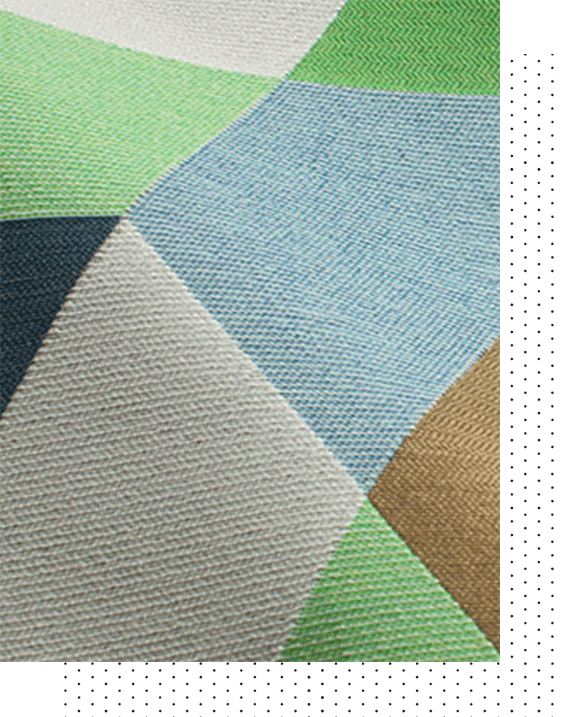 Recognition
Recent Awards & Recognition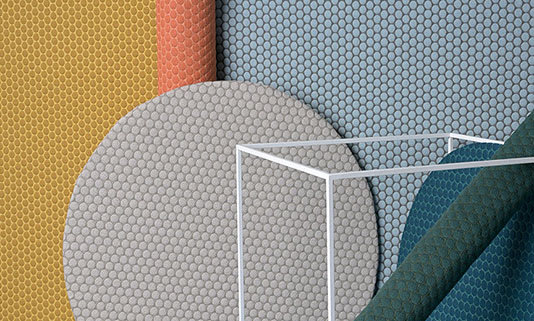 Every Space Has a Story | Healthcare Textiles
Best of NeoCon Silver | 2021
P3TEC Advanced Wall Protection
Best of NeoCon Silver | 2021
Aleksandra Gaca Textile Collection
Best of NeoCon Silver | 2021
Interior Design HiP Award | 2021
MetropolisLikes | 2021
Malcolm Baldrige Award
National Quality Award | 2016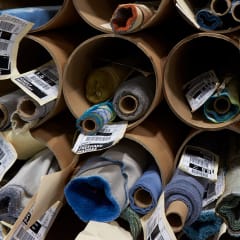 Sustainability at work
Find out what we're doing to continue to be industry leaders in sustainable textiles and wallcovering.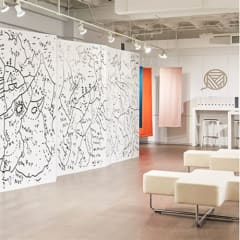 The design studio
Meet our diverse blend of creative and analytical thinkers who use unique experiences to inspire sustainable textiles and wallcoverings for your clients.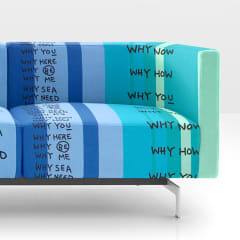 Work with us
View our current job opportunities and give your career some momentum.