Upholstery
From Coated to Crypton to Silica and more, our upholstery textiles offer a wide range of patterns, solids and textures including collaborations from some of the top industry icons. Let our upholstery textiles inspired by art provide a sensory experience for your project.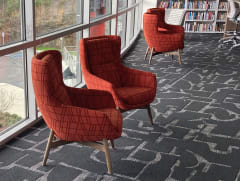 Sina Pearson Textiles
Revered within the textile industry, Sina Pearson is a visionary who continues to mesmerize us with iconic, award-winning designs inspired by her travels, passion for world cultures and architecture.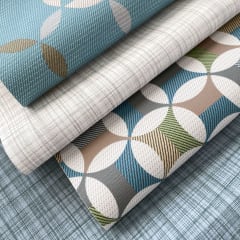 Coated textiles
Our coated upholstery collection offers strong performance at a compelling price. We offer PVC free polyurethane textiles and our Endurance EPU™, which are the most sustainable, highest-performing polyurethanes available in the market today.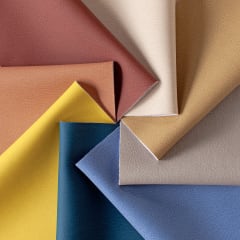 Silica textiles
Embraced by the industry as the gold standard for coated fabrics, our award-winning Silica textiles are the most sustainable, highest performing, PVC free alternative.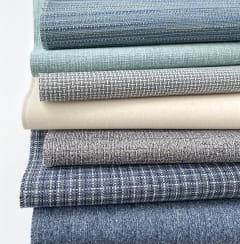 Crypton® textiles
Crypton® is the industry-leading high-performance finish that uses renewable energy. With stain, liquid, odor, and bacteria resistance, it allows nothing to penetrate the upholstery.
Naked Nylon textiles
Created to be the sustainable performance fabric, Naked Nylon is made from the first new recycled yarn for the contract textiles industry in more than 20 years - Repreve® 100% solution-dyed recycled nylon.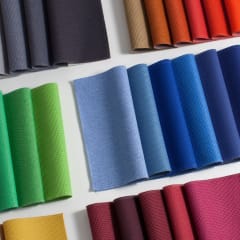 C-Zero® textiles
C-Zero® is the industry's first fluorine free soil repellent and the only fabric soil repellent to receive GREENGUARD Gold certification. All C-Zero® textiles repel most stains from the upholstery and clean easily with soap and water.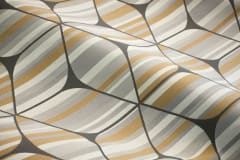 Bella Blend by Bella-Dura® textiles
Bella-Dura yarns woven in combination with ultra-fine nylon warp yarns results in a refined weave structure guaranteeing performance; bleach cleanable, durable and sustainable.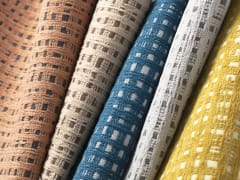 Bleach cleanable textiles
Made with a minimum of 50% recycled content, our bleach cleanable textiles with an ultra-fine solution dyed nylon warp enhances the abrasion results of the weave structures, in combination with post-consumer recycled polyester weft yarns.