Cleaning Guide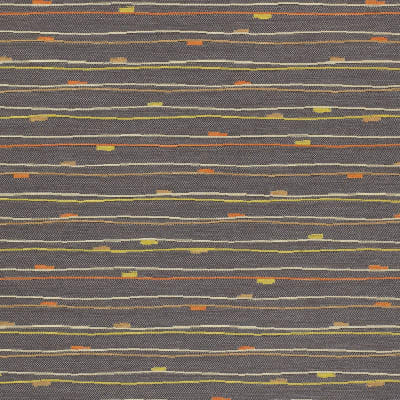 Pattern:

Camber

Color:

Zinc

Product Number:

09139205

Content:

100% Repreve® Solution Dyed Recycled Nylon
WS General Recommendations
• Clean with water-based foam or upholstery
cleaner or dry cleaning solvents
• Do not saturate with liquids
• Do not get the furniture wet
Regular Maintenance
• Vacuum regularly
• Use the proper upholstery attachment to
avoid pilling and remove dust and lint
• Clean periodically to remove build up
• Promptly treat spots and stains
Stain Treatment and Spot Cleaning
A professional cleaning service is recommended
Treat stains quickly
• It will become increasingly difficult to remove the longer a stain is allowed to set
• Pretest any cleaning method or agent in a small hidden inconspicuous area
• Several less concentrated applications are less damaging than one concentrated application
Do not let fluids penetrate the surface
• Remove fluids immediately by blotting with a clean, colorfast, absorbent cloth
Remove solid or semi-solid substances
• Using a flat object, remove as much of the stain as possible
• After removal, vacuum thoroughly using the proper attachments before cleaning with an agent
Water-based stains
• Using a soft brush or sponge, apply warm, soapy water to the stain
Oil-based stains
• Use solvent or dry clean solution. Don't apply cleaning agent directly. Apply cleaning agent to cloth or sponge.
For all stains
• Use light, quick strokes and start from the outside of the stain and work towards the center
• Do not rub or scrub as this may damage the fabric
• Do not use heat. Heat will set the stain.
• Do not over wet as this may leave a ring
• Soak up any remaining cleaning solution
• Use a clean cloth and cool water to remove any residue
• Allow fabric to dry thoroughly
• Vacuum well using appropriate upholstery attachment
Bleach Cleanable
To disinfect spray a 4:1 ratio water/bleach mixture on the fabric and allow to linger for the time specified bythe Centers for Disease Control and Prevention.
Rinse all cleaning agents thoroughly with water and wipe with a soft cloth
• Residue left by cleaning agents will degrade and shorten the life and/or affect the product's
appearance if not removed.
Approved Cleaners
This list represents some of the most common options available and is not intended to be comprehensive.
All listed Momentum COVID-19 approved cleaning products are EPA-approved for use against the
virus that causes COVID-19.
409
Accel Prevention
Birex SE
Citrace
Citrus H2O2
Clorox Bleach (4:1 water to bleach)
Clorox Bleach Germicidal Cleaner
Clorox Healthcare Citrace
Crypton Gold
Crypton Purple
Febreze
Greased Lightning
Lysol Advanced Wipes
Lysol Spray
Oasis 146
PCS Sodium Hypochlorite Disinfectant
PDI Sani-Cloth HB Germicidal
PDI Super Sani-Cloth
Sani-Cloth HB Germicidal
Sani-Cloth Plus
Sani-wipes
Scotchgard Oxy
Teflon Carpet and Upholstery
Viraguard
Virox 5
Virox 5 Concentrate
Virox 5 RTU
Wexcide
Windex
COVID-19 APPROVED CLEANERS
3M C.diff Solution Tablets
3M HB Quat #25
3M Neutral Cleaner 3H
3M Neutral Quat
3M Twist-n-Fill #23
3MRCT Conc #40L
Accel (Concentrate) Disinfectant
Accel 5 RTU
Accel TB
Accel TB Wipes
Asepticare
Asepticare TB + II
Betco Quat Stat 5
Bleach (10:1 water to bleach)
Bleach (3:1 water to bleach)
Bleach (4:1 water to bleach)
Bleach (5:1 water to bleach)
Cavicide
Cavicide 1
Cavicide Bleach
Caviwipes 1
Caviwipes Bleach
ChemSpec
Clorox Bleach Germicidal Spray
Clorox Bleach Germicidal Wipes
Clorox Clean-Up Cleaner + Bleach
Clorox Clean-Up Disinfectant Bleach
Clorox Disinfecting Spray
Clorox Disinfecting Wipes
Clorox Hydrogen Peroxide Cleaner
Clorox Hydrogen Peroxide Wipes
Clorox VersaSure Wipes
Coverage Spray HB (Steris)
Discide Ultra Disinfecting Spray
Discide Ultra Disinfecting Towelettes
Dispatch
Hydrogen Peroxide
Isopropyl Alcohol
Optim 33
Optim 33 TB Wipes
Oxivir 1
Oxivir 1 Wipes
Oxivir 5 16
Oxivir HC Disinfectant Cleaner
Oxivir HC Wipes
Oxivir TB
Oxivir Wipes
Oxycide
Oxycide Daily Disinfectant Cleaner
PerCept
Peridox
Peridox RTU
Peridox RTU 1-step Germicidal Wipes
Perisept
Rescue
Sani-Cloth Bleach Germicidal Wipe
Sani-Cloth Germicidal Cloth
Sani-Cloth Prime Germicidal Wipe
Sanizide
Super Sani-Cloth Germicidal Wipe
Tor HB
Triad III
Virasept
The cleaning recommendations above are a guide to help in the maintenance of Momentum Textiles fabrics. They are supplied without warranty, representation or inducement of any kind, including, but not limited to, the implied warranties of merchantability and fitness for particular use or purpose. Momentum Textiles can neither guarantee, nor take responsibility for specific results.
Under no circumstances shall Momentum be liable for any incidental, consequential, or other damage resulting from negligence, misuse, mishandling or exposure of any chemicals used in connection with maintenance. Information relating to chemicals/cleaning solvents, environmental use, and human exposure should be reviewed with appropriate suppliers. Users must read the product specifications and determine appropriateness for specific applications. All label instruction precautions should be followed. All cleaning agents must be rinsed thoroughly with water and wiped with a soft cloth. Residue left by cleaning agents will shorten the life of the product if not removed.